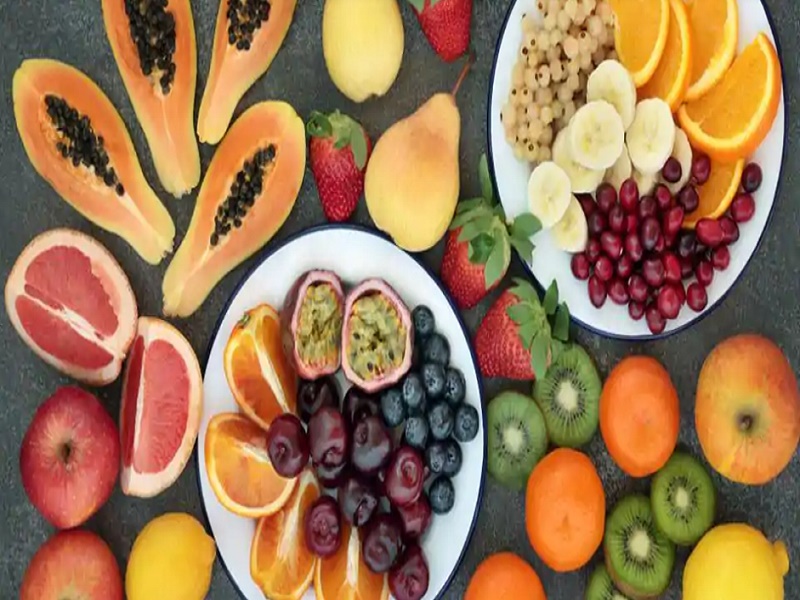 20 tricks that multiply the effect of a diet
Have you decided to lose some weight? Well take note of these simple tricks that will give a good boost to your diet.
1. EAT (GOOD) BREAD 
Surely your diet includes some bread. Choose an artisan, integral and, if possible, made with sourdough. It will leave you sated longer. In addition, it is more nutritious because it preserves the bran and germ of the cereal, and provides more minerals -such as magnesium, very interesting because it helps to drain and favors the metabolism of hydrates and proteins- and vitamins of group B.
2. IT STINGS! 
Spicy foods such as cayenne, chili or paprika contain capsaicin, which decreases appetite and accelerates thermogenesis, that is, the metabolism of fats. Discover more  fat burning spices.
3. DO NOT "DISMISS" THE FOOD 
It is shown that with the excuse of starting to diet, we binge before thinking that soon we can not eat this or that can put up to 3 kg on top. Ideally, do not say goodbye to anything. Eat everything, but adjust with the ration.
4. DESSERTS, IN WHITE DISHES 
And that by…? Because, according to one study, the brain seems sweeter. When you make homemade pastries, try to reduce the amount of sugar in the recipe by 25% and serve it on a white plate. It will taste just as sweet.
5. MOVE THE BASKET AWAY FROM THE BREAD 
If you are in a restaurant, ask to be removed from your table until the food is served. This way you will avoid pecking while waiting for the dishes. Each slice of bread is 40 kcal and, it seems that no, but with a bite here, another there … you end up eating all the bread.
6. STAY FOR THE FOOD 
If your mind "disconnects" and focuses on something else, you will not perceive the flavors and the satiating effect of the food will not be fulfilled. Try turning off the TV, tablet and mobile during meals and focus on the flavors and textures you perceive in each bite.
7. SUPER TRICK TO EAT SLOWLY 
You know how important it is to eat slowly, but how to get it? It heats the food a lot. According to the studies, you will eat up to 20% less just waiting for the food to cool down. For example, when it's time to eat, choose hot soup and you'll have to blow to cool it. Or take warm teas, so you lengthen the after-dinner. Another trick is to opt for "entertaining" foods: fish with bones, meat with bone.
8. SNACK BREAD WITH CHOCOLATE!  
You will enjoy like when you were little and, above, it will put you in a good mood. Of course, take a mini sandwich of wholemeal bread and chocolate, black (70% cocoa or more). You will arrive at dinner time with less appetite and much more content.
9. DRINK WATER 30 MIN BEFORE 
Drinking half a liter of water 30 minutes before the main meals helps you lose weight, according to a recent study. If you put some slices of lemon in the water, it will be more "tasty" and depurative. If you need any more ideas to "motivate" when drinking water and make it a habit,  do not miss these tips.
10. SEEDS AGAINST CONSTIPATION 
Regularity also helps the body function properly. A spoonful of flax seeds will help improve intestinal transit and prevent constipation. You must take them whole and previously soaked in water (with enough to cover them) to release a gel that facilitates the evacuation. You can add everything to a yogurt, a juice or smoothie or an infusion, for example.
11. PUT THE SALT IN THE END 
Excess salt in the diet makes you retain fluids, which prevents you from losing weight. Therefore, it is important to take little. Season the food once cooked and not when you are preparing the recipe. You will use less. Oh, and do not take the saltcellar to the table.
12. IF YOU EAT OUT 
Do not give up going out to dinner with your boy or your friends or work lunches, but try to eat a la carte, looking for dishes that fit your diet. And do not cut yourself in asking to be served without sauce or with a different garnish (or without it) if that were the case.
13. YOUR METABOLISM NEEDS SLEEP 
A restful night's sleep contributes to the correct functioning of the metabolism during the day and does not unbalance the hormones responsible for the appetite. Move the mobiles away from your bed because recent studies say they interfere with sleep.
14. PUT VEGETABLES IN ALL DISHES 
It is the way to not go hungry without adding almost calories. If you want to eat a sandwich, put lettuce and slices of cucumber and tomato or roasted peppers … It will seem that you eat more. You can also add zucchini to the hamburger, for example, or try to make all the side dishes vegetable. And, of course, first, always salad. If you have trouble taking vegetables, do not miss these tricks.
15. CINNAMON 
It will help you to have less fat and avoid gas. Several scientific studies show that cinnamon reduces the presence of fat in the blood. Add it in branch to your tisanes – or to the coffee, to flavor it – and also to your stews. Try sweetening your life with her. You will notice the change.
16. CONFIRM THAT YOU ARE HUNGRY 
Ok, it will seem obvious to you. But, did you know that almost everyone confuses hunger with thirst? They are very similar sensations and, sometimes, we eat when what the body is asking for is liquid. Differentiate it is easy, before eating anything, baby. And if you still do not have it clear, ask yourself: would you eat anything or just a special food? If the answer has a name and surname, it is caprice, not hunger.
17. EYES THAT DO NOT SEE 
When we see food that we like, the appetite is aroused. It is a fact. If you stand in the window of a bakery and you're greedy, you'll start to salivate … On the street, do not torture yourself and avoid those shop windows. At home, put healthy food in view and  hide the "whims". Trick: store the bakery on high shelves and inside opaque containers.
18. ENJOY EVERY BITE 
Eating is a pleasure, so it's worth taking your time and enjoying it. Also, the more you chew the more sated you will feel. The ideal is to chew 20 times each portion before swallowing and leave the fork on the plate between bites.
19. SMALL PIECES 
Part all in pieces so that your brain has a feeling of eating more. It's a trick that works a lot! Also avoid large plates and generous portions. We recommend that you go to the dessert plates. And the water glasses, which are large.
20. DANCE AND HAVE FUN 
If the gym bores you, sign up for another cardio activity as effective as running. Or, if you prefer … dance! This activity keeps you in shape and helps you have strong bones. Also, being very fun you'll have good humor in the clouds!