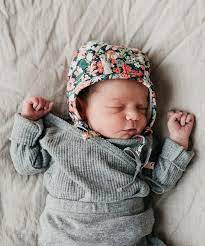 How to keep your baby warm in winter
Plenty of fresh air and walks with the buggy are good for both parent and baby but when the winter months come around, how do you keep your baby warm without them getting too hot? Unfortunately, babies are unable to tell us how hot or cold they feel and if the weather is really icy, they will get colder far more quickly than adults. So, read on for some great tips to keep your baby toasty and warm when the weather gets colder.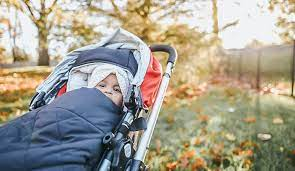 Snuggly Blankets
Blankets are great for adding an extra layer in the buggy that can be removed easily once you are back indoors or if your baby starts to get too warm. They are also great for tucking around your baby when they are in a car seat as cars can take some time to warm up on a cold winter's morning. Soft blankets are perfect if it is especially cold at night as an extra layer to put over your baby if they are in a sleeping bag. Crochet Blanket Kits also make perfect gifts for a baby that can be treasured for years and specialists stock a beautiful range of blanket and cushion crochet kits such as those seen here: www.woolcouturecompany.com/collections/blanket-and-cushions-crochet-kits.
Don't Forget A Hat
Another important item to keep your baby warm in winter is a hat. The NHS website says that a wool or cotton hat is an essential item for your baby
and there are many cute and cosy options out there to choose from. We would recommend one that covers your baby's ears and cheeks too for added warmth – and cuteness!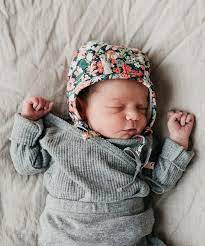 Plenty of Layers
A baby all wrapped up warm looks so sweet and cute but how do you know how many layers are appropriate for your baby? Experts recommend that you should dress your baby in one more layer than you are wearing yourself, which is a good tip to remember if you feel unsure. Layers are also great to take off and on easily if you are going into shops or restaurants as you need to be careful to not let your baby overheat once you're indoors. The only problem with layers is that you do need to be pretty organised when getting ready in the morning, getting a wiggly baby into three or more layers can take some time!