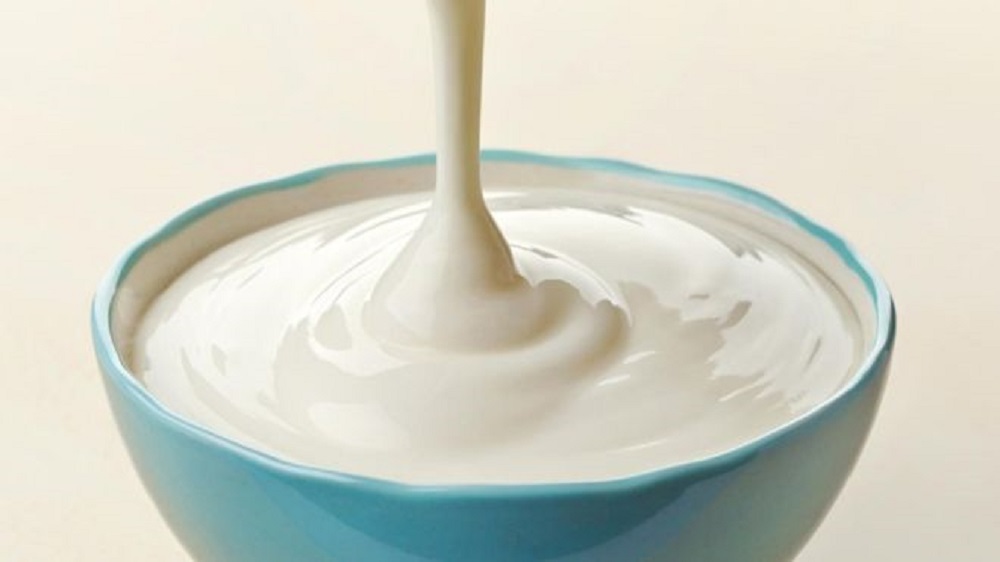 Yoghurt is very useful product, which you can use successfully in the care of face skin, body and hairs. To feel the magic cosmetic force of yoghurt you need small quantity of it. You will be surprised how it's easy and effective in use.
Mask from yoghurt for face and neck. Mix 2 table-spoons of yoghurt with 2 table-spoons of yeast and add vitamin E in the oil. Put the mixture on the face and neck for 20 minutes and then wash with warm water.
Moistening and cleansing mask for body. You need 500 grams of natural yoghurt. Smear your body with yoghurt beginning from neck to ankles. In 15-20 minutes add some yoghurt on the callous parts of skin, especially on the elbows and lap. After this procedure take a warm shower and then rinse the body with cool water. You'll see the body skin is unusually tender and silky.
Washing with yoghurt will help your face skin to get amazing softness and tenderness. For better effect wash the face with any scrub, then rub honey into skin and put grated cucumber on the face. In a minute rinse the face with warm water and wash with yoghurt.
And finally make cocktail with yoghurt for thin and slowed hairs. You should mix 6 table-spoons of natural yoghurt with 1 egg. Put the mixture on the head skin. Wrap warm towel around the head for 10-15 minutes and then wash the head. Make this mask once a week.