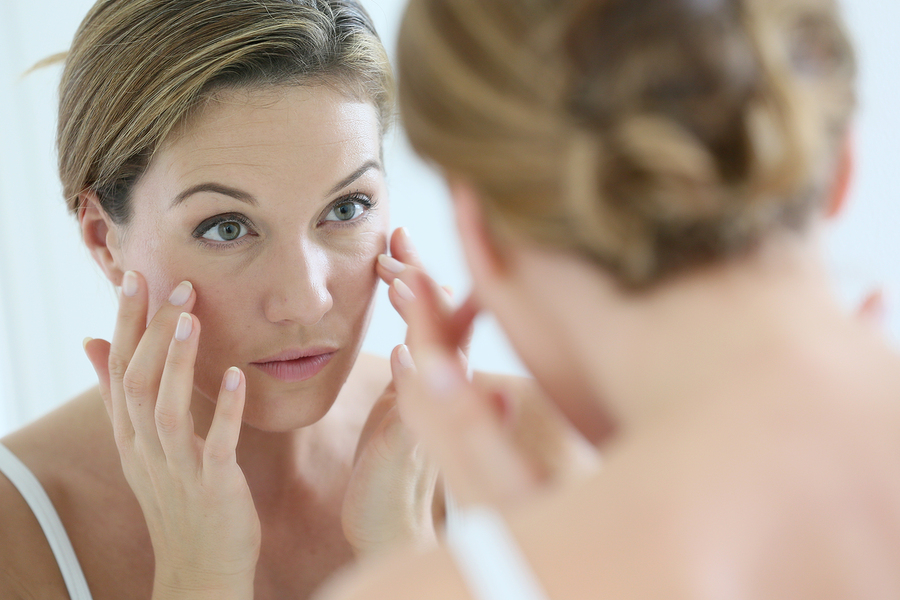 Goodbye wrinkles: From botox to facial gymnastics, how to get rid of imperfections even in summer
You're there to prepare for an evening, wear your favorite dress, you carefully tricks to enhance your face and just as you are about to go out you notice in passing a detail that so far had gone unnoticed. Yes, here it is right there, under your right eye, a small wrinkle that furrows your face.
If, as tradition has it, a mirror never lies, as Paulo Coelho also says "The mirror reflects exactly what it sees", many will have gone through their heads to eliminate those small imperfections from their face and return to having features and a skin with fewer years.
From botox to facial gymnastics
As with any problem or pathology, the solution varies according to the individual cases and the severity of the situations. If you have wrinkles or deep marks it is useless to intervene with light or superficial treatments and it is better to opt as soon as possible for a systematic therapy that provides the opinion of an expert.
A very effective intervention but at the same time frequently subject of disinformation are the injections of botulinum. Contrary to what one might think, this procedure is completely safe, painless and does not require any special attention before or after treatment. Relying on the expert hands of a professional doctor, such as Dr. Fabio Quercioli, a Florence surgeon specialized in botox and surgery and aesthetic medicine treatments, you have the certainty of administering controlled substances authorized by the Ministry of Health.
Treatment with botox involves small injections of botulinum toxin, which have the effect of inhibiting the release of acetylcholine, a substance that acts as an intermediary between muscles and the nervous system, and which is therefore able to relax some muscles that cause the corrugation of the periocular and upper facial area. The action of this pharmacological preparation is temporary and can last from 4 to 6 months, coming then completely and naturally absorbed by the body. So with a quick, painless and totally safe operation you can have a more sunny and relaxed look and a rejuvenated-looking face.
As mentioned at the beginning, there are also DIY remedies that can be valid allies to relax and enhance your face. Of course, it is always good to evaluate the individual cases and perhaps integrate the two solutions, so as to enhance the effects of each other. In this case, we are talking about facial gymnastics, that is a series of exercises to keep the muscles of the face in training and toning. Its effects have been confirmed by a recent study, which has shown the beneficial action of this rather particular training.
In essence, to train your face just make a series of grimaces and small movements possibly in front of a mirror. Depending on the area you are going to exercise the action aims to spread some critical points subject to wrinkles: an example is to forcefully raise the eyebrows for several tens of seconds, without frowning, so as to firm the drooping eyelids.
Summer in the face: yes to botox, but beware of sun exposure
With the arrival of summer, one of the many questions related to Botox injections returns to be current, namely that concerning the possibility of performing a treatment during the hottest and sunniest season of the year.
We must start by saying that the injection of botulinum toxin is totally compatible with sun exposure, the only post-treatment precautions are those of not rubbing the area and not exposing it to excessive temperatures due to direct solar radiation. Indeed, some studies have shown that the effect of Botox is precisely to strengthen the skin making it more resistant to UV rays, thus counteracting the action of photo-aging.
In any case, in summer it is good to pay close attention to our face, since it is without a shadow of a doubt one of the most delicate areas of our body, especially with regards to skin care. The skin must therefore be carefully protected against the dangers and risks of sunlight.
The possible consequences of sun exposure without proper precautions are the appearance of erythema, dark spots or even small, early wrinkles. These are just some of the damaging effects of UVA and UVB rays, from which it is good to take shelter.
How to do? First of all it is good to avoid sunbathing for long periods and during the hottest hours of the day and always protect yourself with an adequate sunscreen ranging from 30 to 50 SPF, applying it several times a day. Furthermore, to avoid the formation of chromatic alterations on the face it is also advisable to take a solar supplement with antioxidants that can strengthen the cells.
In conclusion, we can reiterate the effectiveness of treatments such as Botox to combat facial blemishes and the beneficial action of facial exercises, without fearing the summer period and the possible consequences of sunlight.