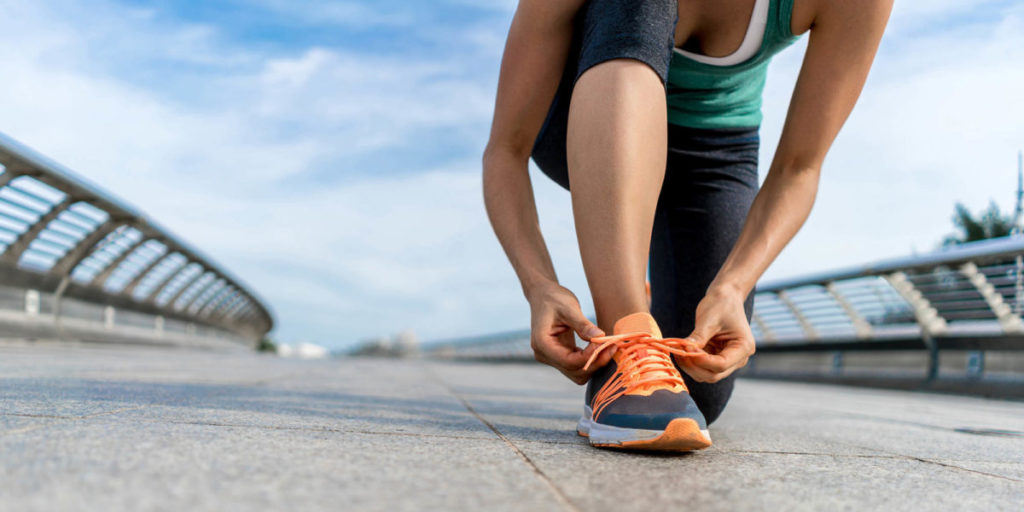 Start running: 7 tips for beginners
The warm season invites outdoor activities, whether you are in the city, in the countryside or at the sea, the easiest and most practiced sport activity remains the race. But unless you are a true runner there are some aspects that should not be underestimated to start running.
In this article I want to give you some advice on how to start running in the right way and look at those difficulties that inevitably meet the novice runner …
1. Choose the appropriate shoes
Do not use tennis shoes or sneakers, the foot and joints must be protected during the ride.
Not only is the anatomy of the plant important, but also the choice of the path has a significant impact. The sole of the shoe will change depending on whether you run on the road, dirt, sand or track.
The fundamental thing that you must always keep in mind (and that most people who start running underestimate) is: to run, always use running shoes.
2. Proceed for small steps
Short steps will increase the frequency and pace; they will allow you to control your heart rate and not to tire yourself more than necessary. You can start walking at a brisk pace and slowly, when you feel ready, you can begin the "flight" phase.
Thanks to mobile applications you can also create workouts where you alternate minutes of walking to running, improving every time, taking you to maintain a constant jogging.
3. Do not think of distance
Your attention should not be on the miles traveled, but on the sensations. Feel the support of the foot on the ground, as you move (posture), the breath, any discomfort.
Thinking, "how much is missing" or "I'm going too slow" will increase anxiety and consequently fatigue and heartbeat.
Relax, focus on yourself and the environment around you. Everything will be easier. IT'S NOT HOW MUCH, BUT AS.
4. Listen to music
Applications also allow you to download playlists ready for your run. Choose your musical genre, BPM (heartbeats per minute) and run on time, it will give you an automatic boost and with a smile, you won't feel fatigue.
I advise you to keep yourself on 120/130 bpm if you are jogging, but if you are an experienced runners even 160/180 bpm.
5. Make stretching
After the race your muscles are stressed and hot, some stretching exercises will help you relax and avoid contractures.
Stretch your calves, hamstrings (on a support, keep your leg stretched by flexing your torso forward with an elongated column, if you can grab your foot) and your quadriceps (standing upright, grab your ankle, and stretch your hip, the opposite arm well and raised at the top).
Hold the positions by breathing slowly for twenty, thirty seconds.
6. Combines enhancement exercises
The race creates easy inflammations and injuries, especially at the beginning when you are not very fit.
To avoid them and prevent them just insert some strengthening exercises. Lunges with or without support, squats and leaps will strengthen your thigh protecting the knee joint.
But not only that, for a total body also include exercises for arms and abdomen, your training will be more complete.
When? At the end of the running session or you can program to introduce them during (after 5 minutes or after 1 km).
An example of training could be: 1km – 30 air squats – 30 sit ups – 30 pushups and restart …
7. Check your power supply
It is not true that running people can eat whatever they want. It is not true that running and not eating carbohydrates and fats will make you lose weight.
First of all, ask yourself why you are running. In any case, you will have to balance calories, fat carbohydrates and proteins well according to your energy expenditure.
If you are not able to get a heart rate monitor first, as well as checking your heart rate, you can check the calories burned, then get help from a professional who will tell you the right foods for you.
Starting to run: Conclusion
That's all for today to start running, now you are ready to tie running shoes and go out and practice one of the most fascinating and rewarding sports.