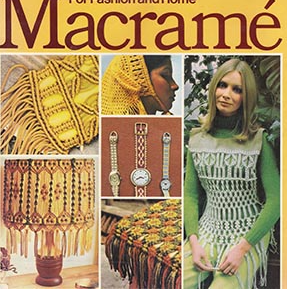 The diverse Creative talent of Macrame
Many of our older generation have grown up being taught the creative and useful arts of knitting and crocheting but what about the more diverse talent of Macrame?  You wouldn't have to look too far to find examples of this beautiful and more unusual art form. Using a complex, square, knotting technique of full-hitch and double half-hitches. Using easily sourced materials such as cotton, hemp, twine, yarn or leather enhanced with colourful glass beads. If you fancy having a go at this unique and unusual art form but you're not sure how to get going, then why not start with a beginners Macrame Kit ?  You might be surprised by the results that you can achieve by using a kit that supplies you with everything you need to make something that you will be very proud of. Create a set of colourful placemats, a hanging plant holder or a special personalised present for a loved one, whatever you choose there is a kit to help you achieve your design ideas.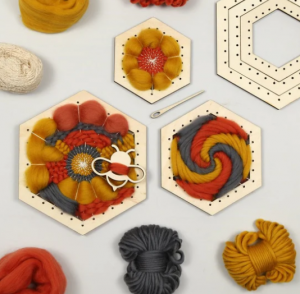 Macrame is not a modern-day art form but dates back centuries, in fact the very first accounts of Macrame are back in the 13th Century and created by talented Arab weavers.  Then came the Pan Chang Knot, (which was credited to third-century China) a complex series of loops that were woven into symbols representing infinity and longevity. Moving forward to the 1700's and seafaring sailors became well known for their Macrame knots, using them to decorate their Knives, bottles of rum and the ship itself!  Getting closer to modern day and the 1970's, when this artistic art form became incredibly popular, mums, nans and even youngsters turned their hands to creating, picture frames, plant holders, placemats, wall hangings and even bikinis!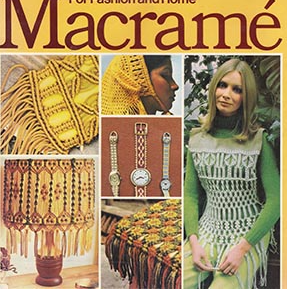 Many households of the 1970's era were adorned with Macrame in one form or another, but then just as quickly as it became popular sadly the craze seemed to fizzle out.  Recently however, this specialist artistic and creative art form has seen a massive revival, thanks to YouTube, Bloggers and DIY tutorials.  This therapeutic activity has been recommended as a way to destress and unwind after a hard day at the office or watching the children at home. Many small apartments and flats are increasingly becoming adorned with hanging plant holders made from Macrame and filled with green, yellow, pink, purple and white flowers to brighten up even the smallest, dullest room.